Welcome to TUB Class: The Future of Interactive Learning
Revolutionize Classroom Experience, Foster Personalized Learning, and Track Progress with Precision. Transform the way you teach with TUB Class.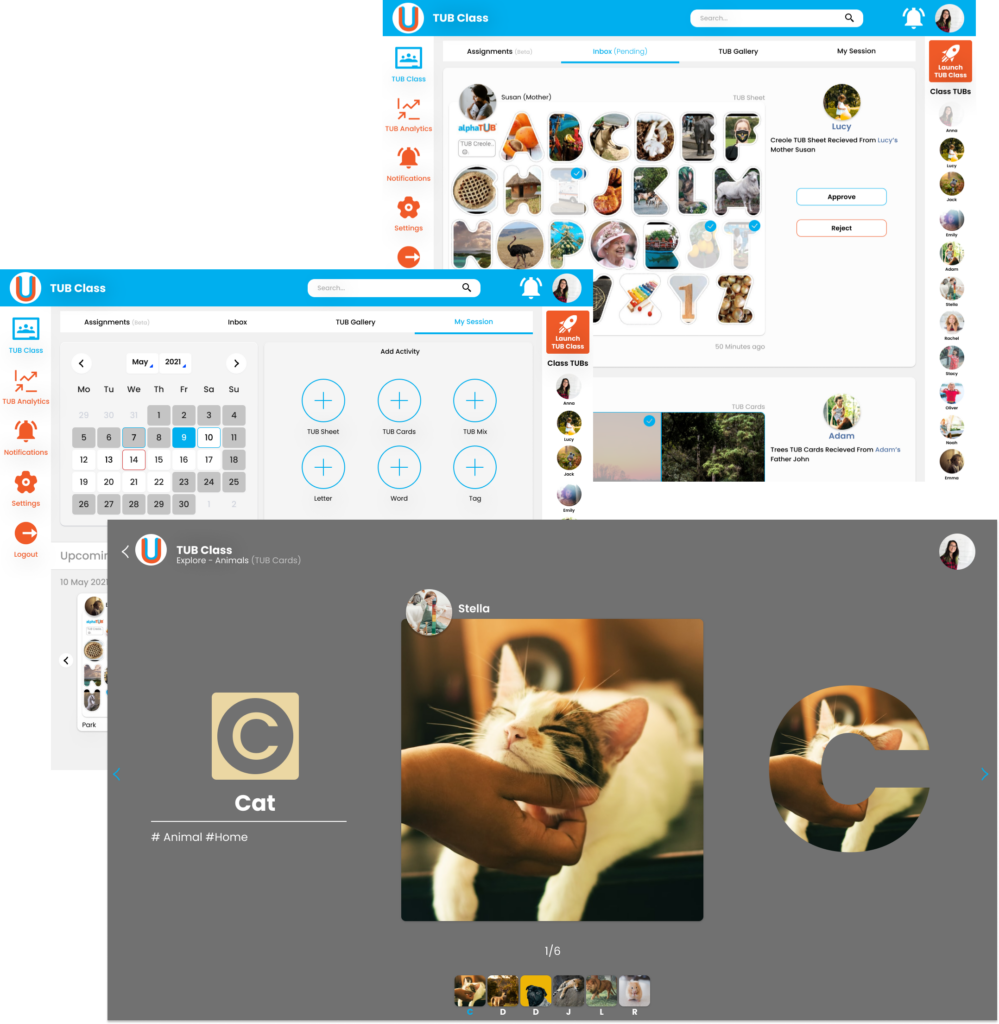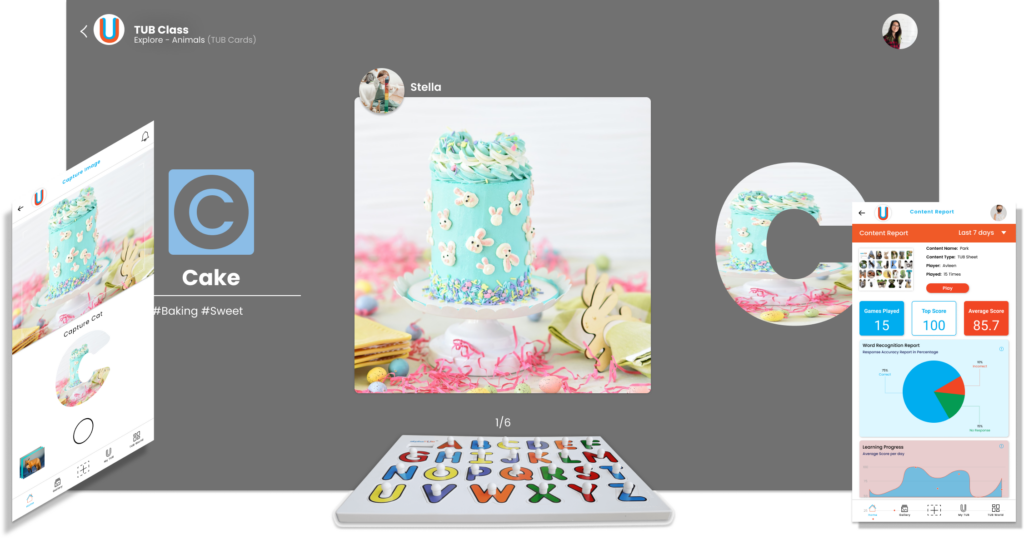 Tailor the Learning Experience to Suit Every Child's Unique Needs
Unleashing the Power of Personalization in Learning
With TUB Class, teaching is no longer a one-size-fits-all approach. We recognize that every child has unique learning abilities and interests, so we designed a tool that allows educators to personalize any book and create engaging assignments. From aligning lessons to any curriculum to crafting interactive assignments, TUB Class offers a platform for a truly bespoke education. Our tool doesn't just facilitate learning; it encourages curiosity, instills a love for discovery, and caters to every child's individual learning style.
Building a Bridge Between Home and Classroom Learning
Engaging Parents and Tracking Progress
TUB Class extends learning beyond the classroom by actively involving parents in their child's educational journey. We understand the powerful impact of parental engagement on a child's academic success. With TUB Class, parents can seamlessly participate in their child's learning process, reinforcing lessons at home and fostering a supportive learning environment. Simultaneously, our advanced analytics allow teachers and administrators to track learning outcomes accurately, making insightful interventions where necessary. This cohesive approach ensures a well-rounded, comprehensive learning experience for every child.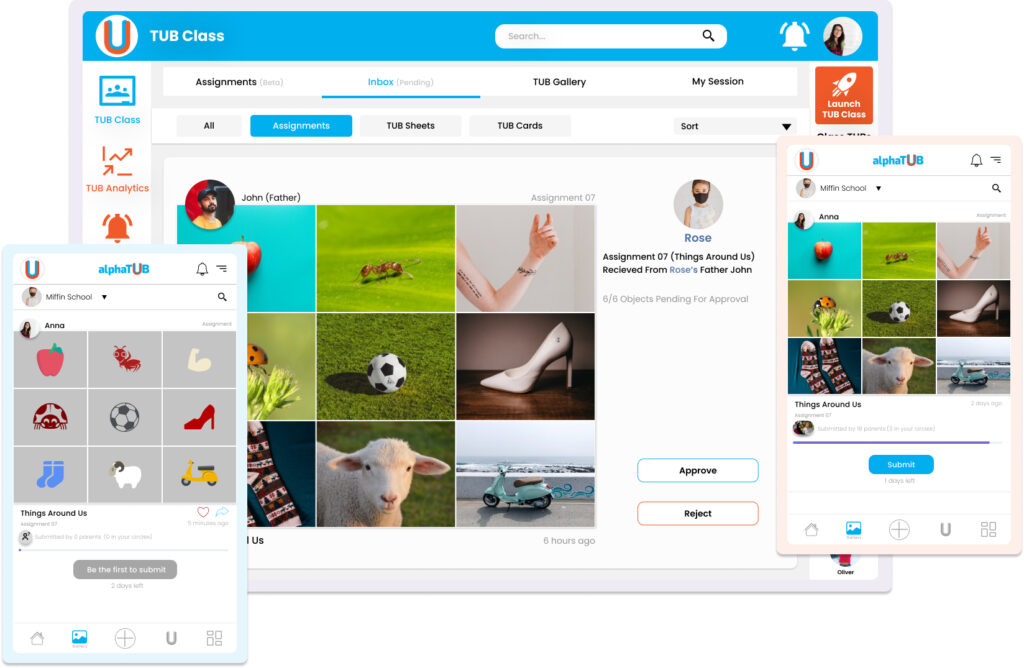 Request a Free Demo
Experience the innovative alphaTUB language learning system that makes early literacy engaging and exciting for children. See how the alphaTUB Board, TUB Sheets, TUB Cards, and the TUB App work together to transform everyday images and experiences into personalized learning content. Don't miss this opportunity to give your child a head start in language and literacy development. Click the button below to request your FREE demo and witness the power of immersive, real-life learning with alphaTUB!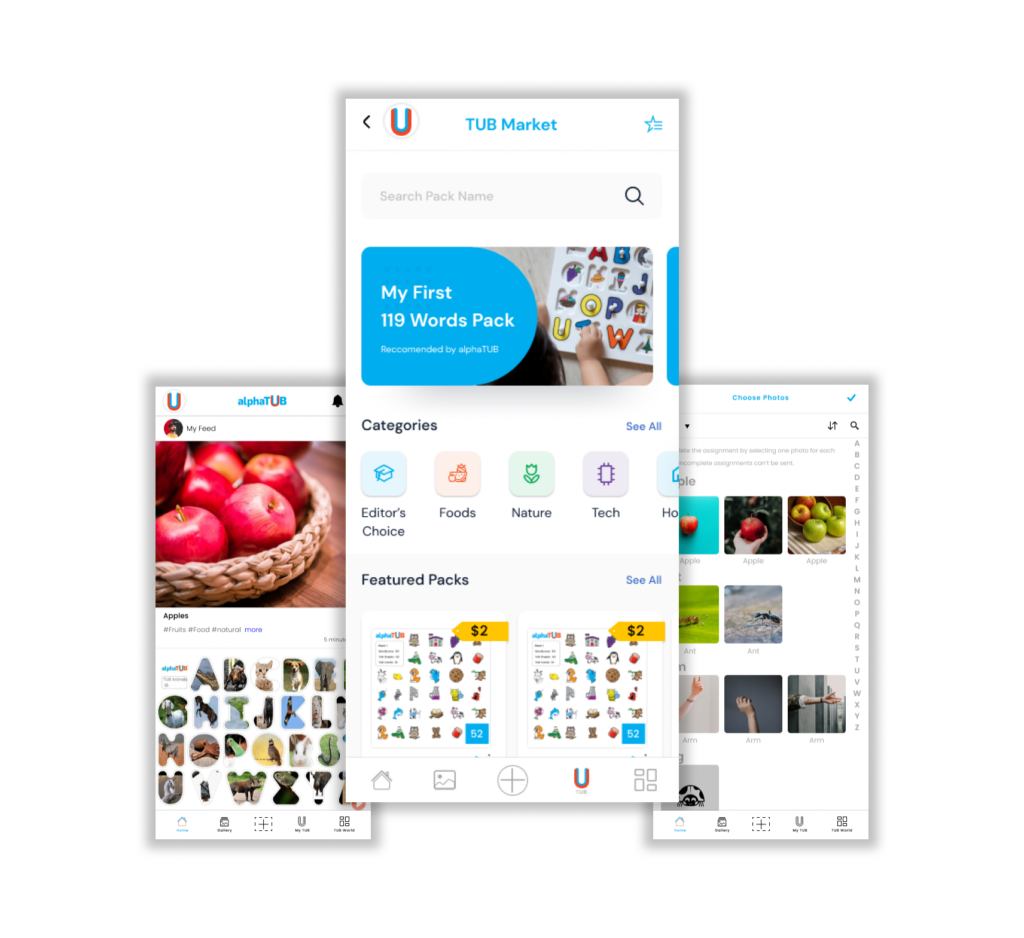 Early Literacy Journey Begins With alphaTUB
You never know what can ignite a language learning interest. Experience it. Engage & inspire your child's creativity from everything around. Immerse in the world of languages learning. Save content, organize them by category and share with others – all from your phone! Learning languages from the environment you care about most.
Download alphaTUB to start exploring infinite new possibilities to learn and teach languages in a fresh way every day.