Empower Your Teaching Approach with TUB Analytics
Empowering educators and parents with actionable insights. Enhance learning experiences, measure progress, and foster parental engagement like never before.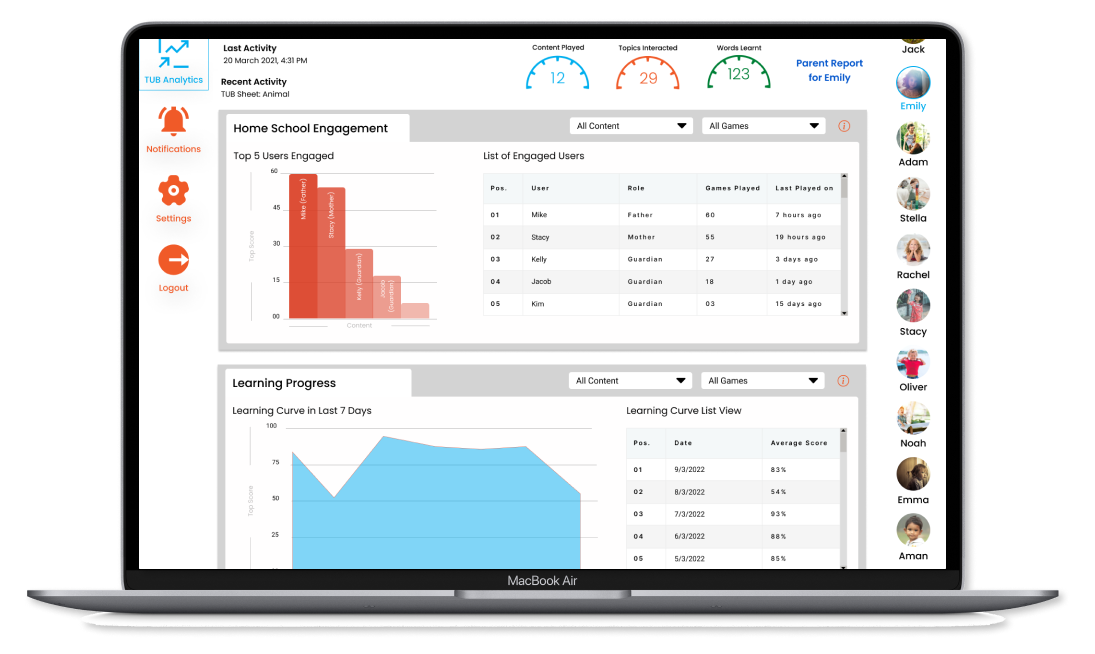 Sculpt Learning Paths with Insightful, Real-time Analytics
Harness the Power of Data: Tailoring Education for Each Learner
With TUB Analytics, you're not just teaching; you're crafting an individualized learning journey for each child. Powered by cutting-edge technology, TUB Analytics gathers essential data on each student's progress, capturing nuances in comprehension and engagement that traditional methods might miss. This invaluable information allows you to pinpoint areas for improvement and adapt your teaching approach to suit each child's unique needs. Empower your classroom with data-driven insights and elevate the learning experience to a new level of personalization and effectiveness.
Understand and Amplify the Impact of Home Support on Learning Outcomes
Strengthening Parental Engagement
The role of parents in a child's learning journey is paramount. TUB Analytics helps you measure and enhance this critical aspect. Our innovative platform delivers insights into each child's home learning environment, capturing the level and impact of parental engagement. This invaluable data empowers you to foster stronger partnerships with parents, inviting them to play a more active role in their child's education. With TUB Analytics, you can make every parent a valuable contributor to their child's academic success.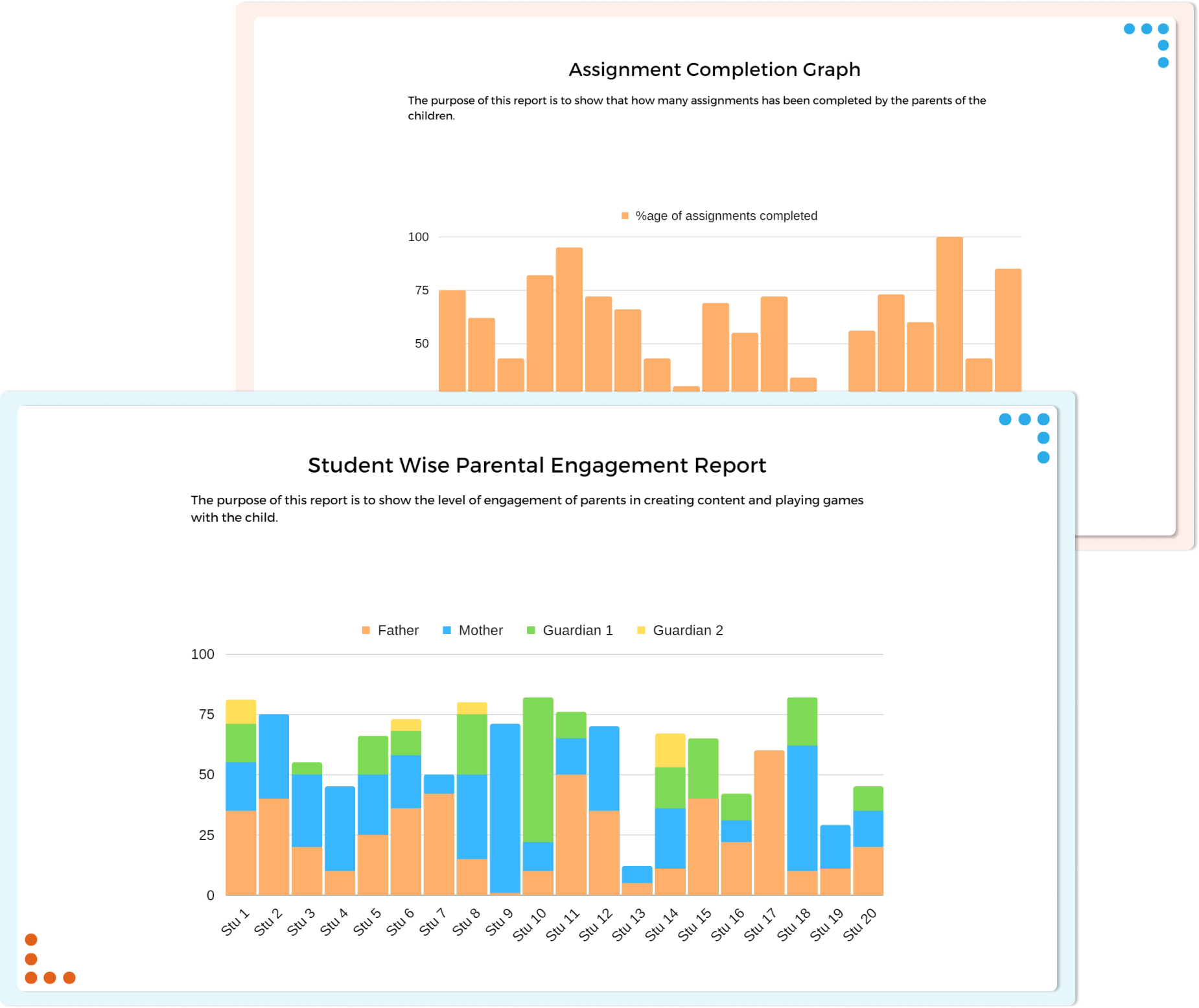 Request a Free Demo
Experience the innovative alphaTUB language learning system that makes early literacy engaging and exciting for children. See how the alphaTUB Board, TUB Sheets, TUB Cards, and the TUB App work together to transform everyday images and experiences into personalized learning content. Don't miss this opportunity to give your child a head start in language and literacy development. Click the button below to request your FREE demo and witness the power of immersive, real-life learning with alphaTUB!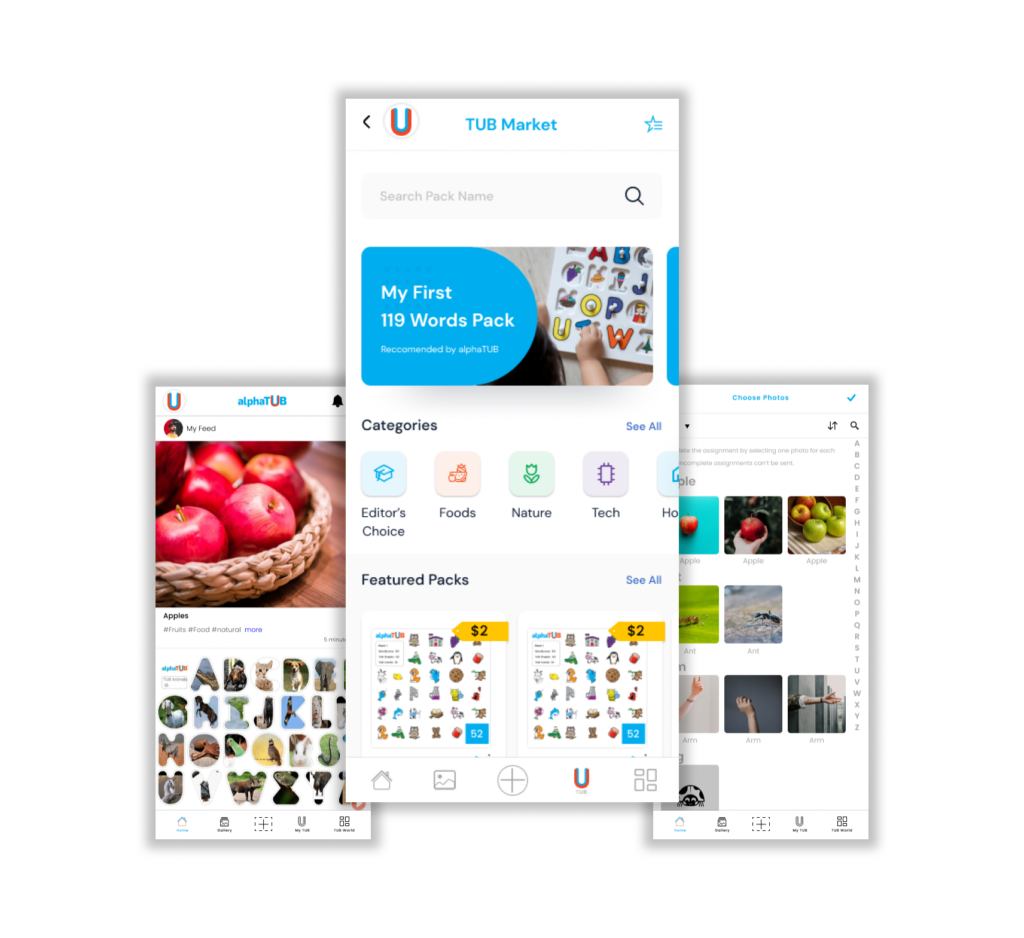 Early Literacy Journey Begins With alphaTUB
You never know what can ignite a language learning interest. Experience it. Engage & inspire your child's creativity from everything around. Immerse in the world of languages learning. Save content, organize them by category and share with others – all from your phone! Learning languages from the environment you care about most.
Download alphaTUB to start exploring infinite new possibilities to learn and teach languages in a fresh way every day.